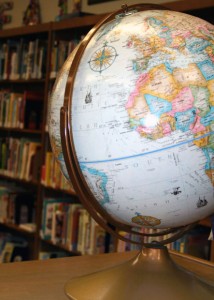 It turns out the Oct. was "World Hoop Day", and we completely overlooked it.  It is already on our calendar for next year.
World Hoop Day, sponsored (no surprise here) by "World Hoop Day" is an international celebration of all things hoop.  Their mission is to "bring joy through the importance of play to children around the world.
If you would like to sponsor an event to mark the occasion, you can post it on World Hoop Day's event page.